In a DFG research unit, several scientists work together for up to eight (4+4) years on projects that jointly address an overarching issue. The close cooperation strengthens collaborations and enables complex and innovative topics to be addressed that go far beyond individual funding. The format requires good networking of the participants in advance as well as long-term and strategic planning.
Requirements and characteristics of the format
Research units are usually composed of a single-digit number of subprojects united by an overarching topic. The application procedure is two-stage and the review is carried out by the DFG Review Boards. The review criteria for the subprojects are based on a DFG grant, but in addition the overall scientific concept must be convincing.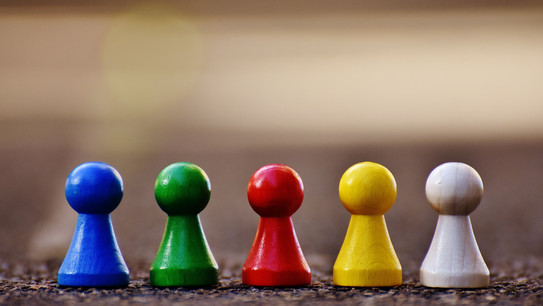 Representation of the group
The research unit is represented by a spokesperson, this person represents the group externally and acts as an interface to the DFG. In addition to excellent research performance, the spokesperson position should be held by a person with proven leadership and management experience.
Outlines for research units may be submitted at any time, but should be coordinated with review board meetings as appropriate. A list of currently running DFG-funded research units can be found on the DFG website.
Services and contact persons
TU Dortmund University supports the acquisition of research units, among other things, by financial support for personnel for the preparation of an outline. The prerequisite is a concrete concept as well as the spokesmanship and substantial participation of TU Dortmund University. In addition, a MERCUR Sprint funding [website in German only] can be applied for the preparation of full proposals.
The Rectorate provides support as early as the first step in brainstorming and forming a consortium for a DFG collaborative project. Contact person in the Rectorate is Dr. Gunter Friedrich.
The team member of the Grants Services responsible for your Department will be happy to assist you in submitting a proposal to the DFG. The range of services offered by Research Support Services includes:
coordination of contact persons within the university administration
annotated templates and guidelines
text modules on cross-sectional topics such as research data management, support for early career researchers, and equal opportunities
comprehensive advice in all phases of the application process